Southern California Full Home Remodeling
Building Your Dream Into Reality
Unlocking Possibilities and Potential For Your Home
A HOME RENOVATION COMPANY YOU CAN TRUST
Choose Premium Construction For Complete Home Improvement Services
For over a decade, Premium Construction Services has been providing the highest level of quality service in home renovations. Our professional team is committed to delivering results with integrity and clarity. We strive to provide affordable solutions for our clients so they can enjoy the home of their dreams without stress or worry. Contact us today for a free consultation!
Full-Spectrum Interior Design
Our Complete Home Remodeling Services
A Look at Our Residential Remodeling Ideas
Our firm offers a full-spectrum of interior design services, including turn-key residential and commercial designs, furniture and cabinetry design, and sustainable interior solutions. Additionally, we are the only certified 203k contractors listed in the Inland Empire on the 203k Contractor Directory. With our expertise and experience, you can count on us to provide the best quality remodeling services that will make your home look and feel its best.
From concept to sourcing and construction management, Premium Construction Services is your one-stop for all home remodeling needs. We are committed to providing the highest level of service, superior quality, and customer satisfaction. Our ultimate goal is to bring your vision of a dream home to life, providing you with the most innovative and cost-effective solutions along the way.
Why Choose Our Home Remodel Design Services
Premium Construction Services is the perfect partner for all your home improvement projects. We specialize in all interior renovation and restoration matters, from the seed of an idea to the final product. Whether you're the owner, contractor, or investor, we will not only help create and rebuild your project but also help you bring your vision to life. When you choose Premium Construction Services as your home renovation company in Southern California, you can expect: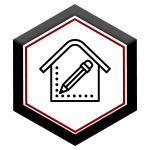 Professional design and engineering staff to bring your ideas to life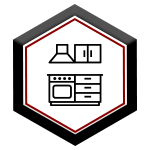 Furniture and cabinetry design to maximize space and functionality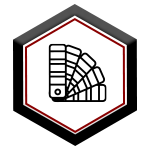 Sustainable interior solutions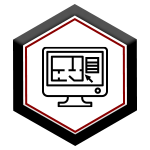 Full-service project from concept to sourcing and construction management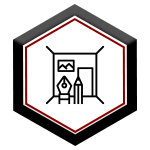 Turn-key residential and commercial interior design solutions
Meet with our professionals to do a walk-through of your home. We can help you identify space that is underutilized and offer suggestions about how to make over that area. As home remodeling contractors, we see the possibilities and potential for your home.
Tell us what you want and need in a remodeling project and rely on our experienced design and engineering staff to make that happen. Our experience spans home remodeling, home additions, retaining walls, and much more.
See What Our Clients Have to Say:
"Premium Cabinets of Ontario did an outstanding job remodeling my kitchen and powder room next to it I waited a very long time trying to find a reputable company and I was referred to them and boy was I pleased with the outcome I rate them five stars plus. The work was timely the flooring cabinets and countertops are just absolutely beautiful. I highly recommend them for your kitchen and bathroom remodeling needs"
-Charlotte Lewis
"The ultimate experience. Stephen and his staff were amazing top to bottom. Gloria at the front desk communicated as well as you can. Can't thank them enough. Had a minor leak that ruined our kitchen and living room. The work was as good as it gets. Finished my cabinets, flooring AND Plumbing. Did it all in a timely manner as well. Highly recommend them for any of you're remodeling needs! Thanks again."
-Raymond Kovats
"Stephen and the team at premium cabinets did an amazing job with the remodeling of my bathroom and kitchen. All the wood was of top quality. Everything was done in a timely manner and no one in the I.E. could compete with their pricing. Even my wife was satisfied. Would highly recommend Premium Cabinets to anyone that wants the best looking kitchen in the neighborhood."
-Keith Kaewprasert