Southern California Accessory Dwelling Units
Expand With Accessory Dwelling Units
What Is An ADU?
A HOME ADDITION CONTRACTOR YOU CAN TRUST
Home Additions That Work For You
At Premium Construction Services, we are your trusted home addition contractor. We specialize in constructing Accessory Dwelling Units (ADUs) that serve Southern California homeowners. ADUs are secondary units, with complete independent living facilities, that can be attached or detached from the main residence.
What makes ADUs particularly desirable in California is that they do not require paying for land, major new infrastructure, structured parking, or elevators. Additionally, they can provide another source of income for homeowners!
Building You a Cottage ADU
Our Accessory Dwelling Unit Team
Home Addition Contractors For You
We offer a full range of services, from architectural plans to engineering services, in order to get your California ADU just right. Our team of contractors and engineers in Los Angeles will work with you every step of the way, in order to make sure that your home addition is tailored to your needs and vision. We serve all forms of ADUs:
Detached: The unit is separated from the primary structure

Attached: The unit is attached to the primary structure

Repurposed Existing Space: Space (e.g., garage) within the primary residence is converted into an independent living unit
How an FHA 203k Loan Can Help
At Premium CS, we are the Inland Empire's only certified 203k contractor. This means we understand the process and paperwork required to make your FHA 203k loan a success.
Using an FHA 203k loan, you can finance remodeling, repairs, and other improvements to the home in a single loan. With the help of our team, you'll be able to turn any fixer-upper into a dream house. Contact us today to learn more about how we can help you turn your vision into a reality.
What Are 203k Loans?
Most home buyers are turned off at the sight or even the thought of buying a fixer-upper, foreclosure, or an older home today. Educated and informed home buyers, on the other hand, are utilizing the FHA 203k loan to buy and renovate their new homes with little or no additional out-of-pocket expenses. In fact, the FHA 203k loan is a tool used by savvy home buyers and homeowners, successful contractors, real estate, and mortgage professionals since 1978.
Being the only Certified 203k Contractors listed in the Inland Empire on the 203k Contractor Directory, we know the guidelines, paperwork, timelines, compensation structure, lender overlays, necessary steps, recommended processes, eligible and ineligible items, as well as roles of the various participants (lender, 203k consultant, Realtor® and consumer) with the FHA 203k loan.
How Our Contractors Can Help
Why Choose Our Home Addition Contractors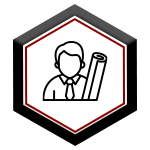 Home Addition Contractors For You
At Premium Construction Services, we are committed to your satisfaction. Our experienced home addition contractors have been helping Southern California homeowners with their ADU needs for years.
We understand how important it is to create a comfortable and functional space for your family. That's why we are committed to providing the highest quality services and personal attention that you won't find anywhere else.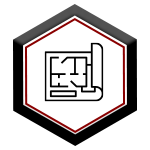 Architectural Plans for ADUs
The first step to developing an ADU is to have an architectural plan. If you don't possess one, we can help connect you with trusted architect partners in your area.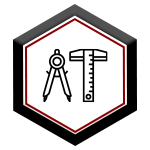 Engineering Services for ADUs
We will have you set up with comprehensive plans for the ADU. You're looking to invest in your future by enhancing your property value. No matter what you need, our contractors will be more than happy to talk with you and understand your vision. Your satisfaction is always paramount to us, which is why one of our engineers will oversee every stage of your project from start to finish.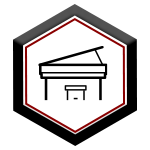 Grow Your Home with ADUs
We have plenty of experience in the ADU field and have already assisted many customers who want to convert their houses into their dream spaces with ADU additions. With us, you're guaranteed to get a unique product that is custom-built and engineered specifically for you by our team of highly trusted professionals.
See What Our Clients Have to Say:
"Premium Cabinets of Ontario did an outstanding job remodeling my kitchen and powder room next to it I waited a very long time trying to find a reputable company and I was referred to them and boy was I pleased with the outcome I rate them five stars plus. The work was timely the flooring cabinets and countertops are just absolutely beautiful. I highly recommend them for your kitchen and bathroom remodeling needs"
-Charlotte Lewis
"The ultimate experience. Stephen and his staff were amazing top to bottom. Gloria at the front desk communicated as well as you can. Can't thank them enough. Had a minor leak that ruined our kitchen and living room. The work was as good as it gets. Finished my cabinets, flooring AND Plumbing. Did it all in a timely manner as well. Highly recommend them for any of you're remodeling needs! Thanks again."
-Raymond Kovats
"Stephen and the team at premium cabinets did an amazing job with the remodeling of my bathroom and kitchen. All the wood was of top quality. Everything was done in a timely manner and no one in the I.E. could compete with their pricing. Even my wife was satisfied. Would highly recommend Premium Cabinets to anyone that wants the best looking kitchen in the neighborhood."
-Keith Kaewprasert