Premium Construction Services
Southern California Premium Construction Services
Building Your Dream Into Reality
Free 3D Rendering
Book Your 30-minute Free Consultation!
Industry Leaders Since 2012
Premium CS is a family-owned business based in Ontario, CA with satellite branches in Los Angeles, Orange County and Palm Springs. Our renovation and restoration services span the entire Southern California region, from concept to completion. We specialize in interior renovations and restorations, helping clients bring their vision to life. Our experienced and professional team provides customized support to meet any individual needs.
View Our Financing Options!
We offer flexible financing options for all types of construction projects. We provide competitive rates, easy application process and quick turnaround time. Contact us today to get started!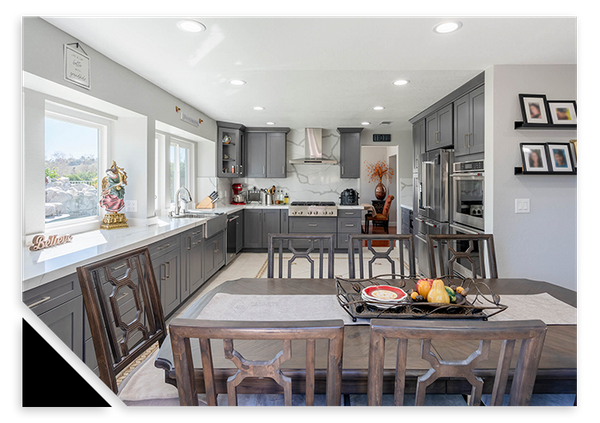 We Have 20+ Years Experience
We are a team of professional and skilled experts in all home construction needs. We offer a wide range of services and are only a phone call away!
We have proudly served the Palm Springs, Orange County and Greater Inland Empire Area for the past 10 years. Every city and neighborhood is unique in style and character. It is because of our experience that we are often chosen to guide clients and projects through complex jurisdictional requirements, permitting and approval processes.
See What Our Clients Have to Say:
"Premium Cabinets of Ontario did an outstanding job remodeling my kitchen and powder room next to it I waited a very long time trying to find a reputable company and I was referred to them and boy was I pleased with the outcome I rate them five stars plus. The work was timely the flooring cabinets and countertops are just absolutely beautiful. I highly recommend them for your kitchen and bathroom remodeling needs"
-Charlotte Lewis
"The ultimate experience. Stephen and his staff were amazing top to bottom. Gloria at the front desk communicated as well as you can. Can't thank them enough. Had a minor leak that ruined our kitchen and living room. The work was as good as it gets. Finished my cabinets, flooring AND Plumbing. Did it all in a timely manner as well. Highly recommend them for any of you're remodeling needs! Thanks again."
-Raymond Kovats
"Stephen and the team at premium cabinets did an amazing job with the remodeling of my bathroom and kitchen. All the wood was of top quality. Everything was done in a timely manner and no one in the I.E. could compete with their pricing. Even my wife was satisfied. Would highly recommend Premium Cabinets to anyone that wants the best looking kitchen in the neighborhood."
-Keith Kaewprasert